Get Started
This course is currently closed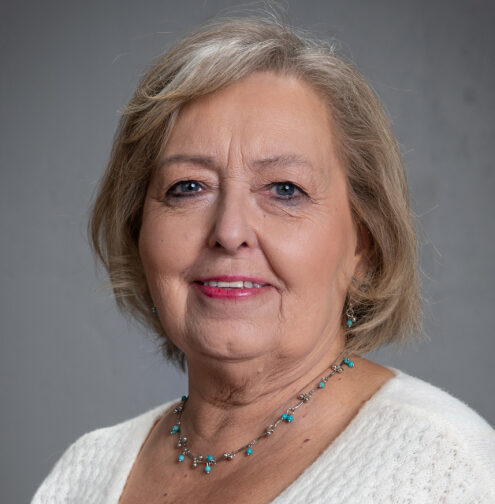 Course Faculty
Andrea Jarrell
CBUA Faculty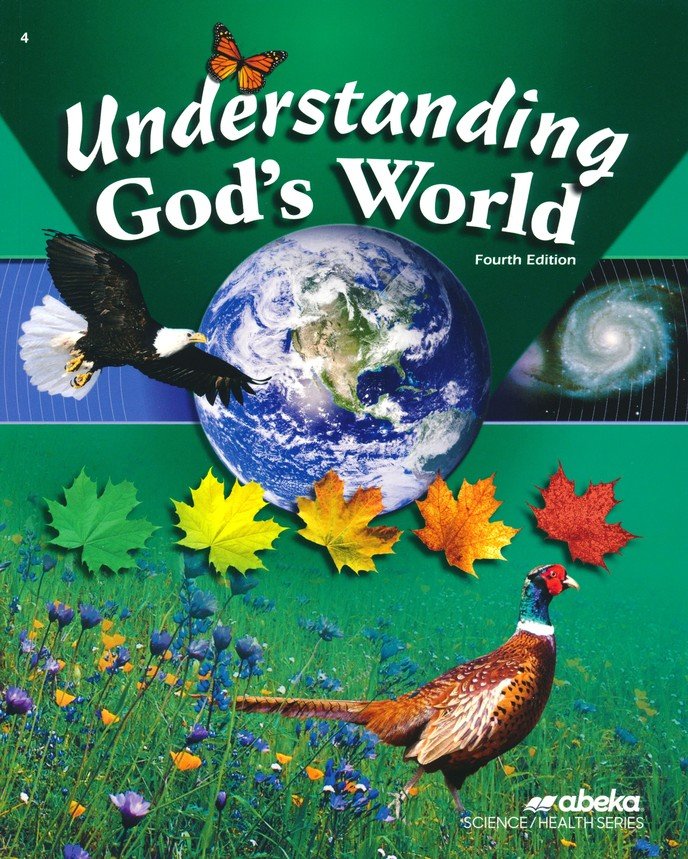 Course Curriculum
Abeka Curriculum
Science/4
Taught by Andrea Jarrell, Science/4:  This course is the intoductory course for students entering their educational career. Students will be taught in the fundamentals of science with an emphasis on God the Creator. Science and the Bible do agree and young exploring minds can easily see the Creator in the Creator without the confusing interpretations of a Godless evolutionary ideology. In the 4th Grade program students are instructed in Bible, reading, writing, communication, social development, phonics, letters and sounds, as well as enveloping young minds in art, music, social engagements, and other specials designed to aide in an overall and balanced education platform. CBUA emphasizes a Christian Worldview and the Bible is integrated into all academic and supplement coursework.
Course Syllabus
Course Syllabus:  Science/4
Andrea Jarrell
CBUA Faculty
jrucker@cbuacademy.com (availability on request)
I.    CBUA PROFESSOR(S) BIO
Martin Cochran serves as the Superintendent/Principal for Colorado Biblical University Academy in Fort Morgan, CO. CBU Academy is an educational ministry of Colorado Biblical University. Martin has been in education for 38 years teaching at mostly private Christian schools but has also taught in a public charter school and as a visiting professor at DeVry University Online. Throughout his work in Christian Education, Martin has taught Algebra and Geometry to middle and high school students for 16 years. While serving in the U.S. Navy as a hospital corpsman and through early educational pursuits earned a bachelor's degree at Christian Heritage College in El Cajon, Ca (Now San Diego Christian College) in counseling psychology with a minor in Bible and Science. Martin has had the educational experience of having professors such as Dr.'s Henry Morris, Tim LaHaye, and Stephen Austin. Christian Heritage College housed the Institute of Creation Research campus. Additionally, Martin pursued pre-medical courses which includes math and science undergraduate work at Grossmont and San Diego Mesa Colleges.  He earned a Master of Education degree in Multicultural Education and teacher certification at National University in La Jolla, CA.  Currently, he is working on a Doctorate degree in Education with Vrysity University.
II.    COURSE DESCRIPTION
CBUA-Science/4 is a course within the 4th GRADE PROGRAM for learners in the 4th Grade level. This course will introduce students to the social dynamics of personal interactions in school, on the playground, and other environments. Learners will be taught behavior traits the are appropriate for social and personal interactions.
III.   COURSE SUMMARY
Science/4 contains the natural schema to teach and understand God the Creator through His Creation. Biblical applications and connections are fundamental. The Euclidean or Plane geometry contents will integrate triangle, quadrilateral, and circle dynamics teaching structural and conceptual properties. These properties including area, volume, similarity, and congruence. This course will connect the student to geometry in nature, architecture, and real-world connections exploring fractals, geometric symmetry, and transformations. The course prepares students for successful math progress while developing critical thinking skills and logic.
IV.   LEARNING OUTCOMES
Course Learning Outcomes (CLOs)
To provide foundational geometric reasoning and logic that is a basis for critical thinking skills needed to move into higher math courses (Algebra 2 / College Algebra / Calculus
To provide strategies to assess real life situations with reason and logic generated through understanding the processes and procedures of geometric proofs and theorems.
To prepare learners to perform logic processing using proofs and theorems while applying critical thinking strategies to both real-world problems and geometric relationships.
Program Learning Outcomes (PLOs)
To equip Learners, as experienced educators and leaders, for individual, organizational, and system-level transformative leadership.
To enhance Learners' focus on the Biblical worldview-based theory, practice, and assessment.
To prepare Learners for various special, diverse, innovative learning and leadership contexts.
To produce Learners' aptitude for multidimensional analysis, critical thought, and the synthesizing of transformative learning and leadership principles.
CBUA Learning Outcomes (CBUA LOs)
Critical Thinking, Problem Solving, and Research – Learners will demonstrate ability to think critically, solve problems, and conduct interdisciplinary research at a level appropriate to their program.
Personal Growth – Learners will understand how learning is related to personal growth, and will be challenged to grow in their thinking, communication, conduct, and engagement with others.
Skills Development – Learners will advance in skills related to their area of learning, demonstrating a level of competency appropriate to their program.
Social Responsibility – Learners will appreciate the diversity in and value of others as designed by our Creator, and will grow in willingness and capability to serve others.
Worldview Applications – Learners will become capable at thinking from a worldview perspective and will understand the relationship of description and prescription, so that they can ground their actions in sound principles.
V.  COURSE MATERIALS
Required Texts:

All CBU Academy courses use the Bible as a primary textbook. Translations used for coursework include any of the following: NASB, ESV, KJV, and NKJV. Other translations/versions may be used for complementary study and research.
Abeka Curriculum

Coursework Materials and Classroom Supplies – see Supply List/4
VI.     COURSE OUTLINE
MODULE 1 – Unit 1 Part 1: Foundations / Unit 1 Part 2: Reasoning and Proof
MODULE 2 – Unit 2: Parallel and Perpendicular Lines
MODULE 3 – Unit 3: Congruent Triangles
MODULE 4 – Unit 4: Relationships in Triangles
MODULE 5 – Unit 5: Quadrilaterals
MODULE 6 – Unit 6: Area
MODULE 7 – Unit 7: Circles
MODULE 8 – Unit 8: Surface Area and Volume
MODULE 9 – Unit 9: Transformations and Symmetry
MODULE 10 – Unit 10 – Part 1: Similarity / Unit 10 – Part 2: Introduction to Trigonometry
Module Assessment   (25 points each x 10) 250 Points (Video Presentations)
VII. COURSE GRADING CATEGORIES
Assignments / 25%
Skill Performance / 25%
Participation / 25%
Assessments / 25%
VIII. GRADING SCALE / Standards Based Grading
91-100%       4    Performance exceeds standard; consistently produces outstanding work independently
81-90%         3    Performance meets standard; produces quality w/ little to no teacher support. *1
71-80%         2    Performance is approaching standard; applies learned skills with some teacher support.
61-70%         1     Performance is below standard: needs frequent teacher support, re- teaching, practice **2
Below 60%  0     Performance does not meet standards to promote ***3
*1       Grade Level Expectation
**2    May require tutoring and/or summer school
***3   Cannot promote to next grade level

IX.   CARNEGIE UNIT CREDIT HOURS
Total Hours of Module Content:                20 hours
Total Hours of Reading Content:               60 hours
Total Hours of Minor Assessments:          20 hours
Total Hours of Major Assessment:             20 hours
Total Hours of Competency Assessment: 40 hours
Equivalent of 3 Credit Hour (160 hours of total course time)
Enrollment Agreement and Refund Policy
Institution
Colorado Biblical University Academy
914 State St., Fort Morgan, Colorado 80701  www.cbuacademy.com  970-743-3175
Program
Program – 4th Grade – 6 Units
Course – CBUA – Science/4 – 1 Unit
Additional courses in Program Enrollment: Bible/4; History/4; LanguageArts/4; Math/4; Science/4; Reading/4; Writing/4; Art/E; Music/E; PE/E;
Enrollment Agreement
Thank you for enrolling in this course with Colorado Biblical University Academy. This is a program enrollment therefore the learner is enrolled into the 4th GRADE program which includes all of the courses for the learner in the 4th Grade year. The Parent of the Learner agrees to pay the amount for the program. Payment should be made immediately upon receiving this Enrollment Agreement. Failure to pay the amount reflected will result in failure to enroll or withdrawal from the courses enrolled.
Tuition: $2500 (Program Enrollment includes All courses)
Enrollment Fee: $350 per program
Total Program Cost: $2800 USD
Total cost includes textbooks, course materials, technology fee, and student services fee.
A supply list is available per program for those materials the learner is responsible for.
Cancellation and Refund Policy
Colorado Biblical University Academy is committed to the highest level of service for its Learners. All subscriptions and tuition paid are fully refundable within 30 days of start of subscription or course. After 30 days, subscriptions and tuition paid are pro-rated.
Course Duration
Each CBUA course is structured for the school year beginning at first day of school or the date of enrollment. CBUA's academic calendar is a 4 quarter, 2 semester school year and courses are full year with grade reporting at those intervals. The period of enrollment for this course (program) is a year August through May.
Parent Lounge
[bp_better_messages_chat_room id="1209″]
Please log in to view your report card.