Get Started
This course is currently closed
A-MATH0701 HS - Algebra 1
Your content goes here. Edit or remove this text inline or in the module Content settings. You can also style every aspect of this content in the module Design settings and even apply custom CSS to this text in the module Advanced settings.
Syllabus
Delta Math
Professor Bio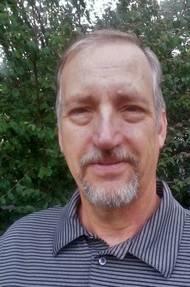 Course Syllabus
Syllabus MATH0701 CBUA Algebra 1
Course Syllabus
MATH0701 – CBUA Algebra 1
Marty Cochran, M.Ed.
I.        COURSE DESCRIPTION
This course is a prerequisite for all senior high math courses. Algebra is a form of mathematical shorthand that enables its user to conceive more easily and to solve practical mathematical problems. The language and properties of algebra are introduced with emphasis on such topics as solving, writing, and graphing linear equations and inequalities; functions and relations; systems of equations; statistical modeling applied to practical situations; polynomial operations and quadratic functions.
II.      COURSE OUTLINE
           1.       MODULE 1: Unit 1 Part 1 – Equations, Expressions, & Solutions
Unit 1 Part 2 – Creating and Solving Equations
2.       MODULE 2: Unit 2 – Inequalities
3.       MODULE 3: Unit 3 – Function
4.       MODULE 4: Unit 4 Part 1 – Slope & Slope Intercept Analyzing Linear Relationships
Unit 4 Part 2 – Standard Form Analyzing Linear Relationships
5.       MODULE 5: Unit 5 Part 1 – Modeling Linear Functions and Systems by Graphing
Unit 5 Part 2 – Modeling Linear Functions and Systems by Elimination
Unit 5 Part 3 – Modeling Linear Functions and Systems by Substitution
6.       MODULE 6: Unit 6 – Polynomial Operations
7.       MODULE 7: Unit 7 – Radicals, Roots, and Number Operations
8.       MODULE 8: Unit 8 – Quadratic Expressions and Equations
9.       MODULE 9: Unit 9 – Quadratic Functions and Modeling
10.       MODULE 10: Unit 10 – Assessment & Performance
III.    READING & MATERIALS
          A .       Texts/Reading:
1. Bible – All CBU/CBUA courses use the Bible as a primary textbook. Translations used for coursework include any of the                                              following: NASB, ESV, KJV, and Other translations/versions may be used for complementary study and research.
2. Delta Math: DeltaMath
(

deltamath.com)    Login credentials through course
                       3. Supplemental Textbook: BJU Press: Geometry (Bob Jones University Press)
2.       Supplies
Geometry Tools: Construction Set;

Scientific Calculator
IV.   LEARNING OUTCOMES
1.       Course Learning Outcomes (CLO's)
(1)    To provide foundational geometric reasoning and logic that is a basis for critical thinking skills needed to move into higher math courses (Algebra 2 / College Algebra / Calculus)
(2)    To provide strategies to assess real life situations with reason and logic generated through understanding the processes and procedures of geometric proofs and theorems.
(3)    To prepare learners to perform logic processing using proofs and theorems while applying critical thinking strategies to both real-world problems and geometric relationships.
2.       Program Learning Outcomes (PLOs)
(1)    To prepare Learners for roles in transformative education teaching and service.
(2)    To provide Learners a foundation for effective individual and organizational leadership in diverse environments.
(3)    To ensure Learners demonstrate worldview foundation for empowering people and building communities.
(4)    To help Learners formulate a Biblical approach to transformative learning and leadership and how mathematical, algebraic, and geometric constructs support the Biblical Worldview.
CBU Learning Outcomes (CBULOs)
Critical Thinking, Problem Solving, and Research – Learners will demonstrate ability to think critically, solve problems, and conduct interdisciplinary research at a level appropriate to their program applying Algebraic proofs and logic to solving problems.

Personal Growth – Learners will understand how learning is related to personal growth, and will be challenged to grow in their thinking, communication, conduct, and engagement with others.

Skills Development – Learners will advance in skills related to their area of learning, demonstrating a level of competency appropriate to their program.

Social Responsibility – Learners will appreciate the diversity in and value of others as designed by our Creator, and will grow in willingness and capability to serve others.

Worldview Applications – Learners will become capable at thinking from a worldview perspective and will understand the relationship of description and prescription, using algebra concepts, proofs, and constructs so that they can ground their actions in sound principles.
V.      ASSIGNMENTS AND GRADING
Grading will be based on accumulated points in each of the following categories:

Assessments (50% of grade): Includes module assessments and quizzes to show learner has mastered the material by the end of the module.

Includes Final Assessment = 15%

Assignments (40% of grade): Assignments include, but are not limited to: Checks for understanding, Delta math assignments, teams' assignments, and worksheets.

Application & Analogy (10%) These assignments/projects include written analysis of Algebraic problems, applying Algebra to real-world careers, and using analytic skills to find algebraic co-relationships in mathematics.
VI.   GRADING SCALE
91-100%   A
81-90%     B
71-80%     C
61-70%     D
0-60%      F
VII. CARNEGIE UNIT CREDIT HOUR EQUIVALENT
| | |
| --- | --- |
| Total Hours of Module Content: | 40 hours |
| Total Hours of Reading Content: | 20 hours |
| Total Hours of Minor Assessments: | 20 hours |
| Total Hours of Major Assessment: | 30 hours |
| Total Hours of Competency Assessment: | 25 hours |
|   | 135 Hours |
Enrollment Agreement and Refund Policy
Institution
Colorado Biblical University Academy
914 State St., Fort Morgan, Colorado 80701  www.cbuacademy.com  970-743-3175
Program
Program – 2nd Grade – 6 Units
Course – CBUA – Science/2 – 1 Unit
Additional courses in Program Enrollment: Bible/2; History/2; LanguageArts2; Science/2; SocialStudies/2; Art/E; Music/E; PE/E;
Enrollment Agreement
Thank you for enrolling in this course with Colorado Biblical University Academy. This is a program enrollment therefore the learner is enrolled into the 2nd GRADE program which includes all of the courses for the learner in the 2nd Grade year. The Parent of the Learner agrees to pay the amount for the program. Payment should be made immediately upon receiving this Enrollment Agreement. Failure to pay the amount reflected will result in failure to enroll or withdrawal from the courses enrolled.
Tuition: $2500 (Program Enrollment includes All courses)
Enrollment Fee: $350 per program
Total Program Cost: $2800 USD
Total cost includes textbooks, course materials, technology fee, and student services fee.
A supply list is available per program for those materials the learner is responsible for.
Supply List/2
Cancellation and Refund Policy
Colorado Biblical University Academy is committed to the highest level of service for its Learners. All subscriptions and tuition paid are fully refundable within 30 days of start of subscription or course. After 30 days, subscriptions and tuition paid are pro-rated.
Course Duration
Each CBUA course is structured for the school year beginning at first day of school or the date of enrollment. CBUA's academic calendar is a 4 quarter, 2 semester school year and courses are full year with grade reporting at those intervals. The period of enrollment for this course (program) is a year August through May.
CBUA 2022-23 Calendar
Math Lounge
[bp_better_messages_chat_room id="1209″]